Discover an intelligent way to reach your destinations in confidence and enhance your interactions with your Ford from the palm of your hand. The FordPass™ app is an all-in-one mobility application that empowers you to monitor and command your vehicle, access crucial information regarding your vehicle, locate your Ford car, truck, or SUV, and even earn complimentary maintenance and rewards. The team at Malloy Ford Alexandria invites you to come and experience the innovative FordPass™ app and see how effortless it is to enjoy the benefits. Once you download the app and connect it to your new Ford model, you will immediately see what makes this feature so unique. The team at your home for new and used Ford models is excited to show you the ins and out of this app. We are confident that it will forever change your driving life for the better.


How Can FordPass™ Benefit Me?
First things first, you'll want to download the FordPass™ app and link it to the Ford SYNC® Connect system in your Ford model. We are happy to assist you with creating your FordPass™ login and syncing your smart device to your Ford car. Most models, such as the efficient Ford Fusion, the sporty Ford Mustang, and the robust Ford Explorer have the Ford SYNC® Connect system as a standard. The setup is that easy! You can then set up an easy PIN to protect your information and prepare to experience the fantastic FordPass™ app.
To eliminate the pressures of parking, you will love the reliable FordPass™ Park program within the FordPass™ app. This fantastic feature is available in most major cities, saves precious time, and prevents unnecessary stress from accumulating when in search of a parking spot. The FordPass™ Park program enables you to narrow down your search to specific addresses, landmarks, or neighborhoods. Save your loose change for a dream vacation, because this program allows you to reserve and pay for your parking spot through your handy smart device. In addition, the FordPass™ app lets you keep track of where you park, so that you can avoid wandering in confusion after the show in the city. The knowledgeable team at Malloy Ford Alexandria suggests that you create a FordPass™ Park account so that you can park and pay the easy way.
There are many other advantageous features of the FordPass™ app. You can automatically start and stop your engine, unlock your car from anywhere, and locate the nearest gas stations using your smartphone. You also have the capability to designate a certain time for your engine to automatically start, which will certainly come in handy this winter. As you travel, the convenient FordPass™ app will notify you when your fuel is getting low, will offer suggestions for the nearest gas station, and give you the option to refine your search. Since Mother Nature is hard to predict, you can use your app to gather a sense of the forecast and prepare for your adventures. Roadside Assistance services are available if you become stranded on the side of the road due to an unfortunate event. These services include conveniences like flat-tire repair and fuel delivery, plus your FordPass™ app enables you to track the help on the way.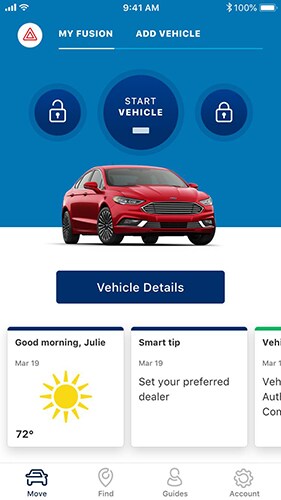 From urgency to daily reminders, this advanced app collects a record of your fluid levels so that you can be aware when the time comes to schedule a maintenance appointment with the Malloy Ford service center. The FordPass™ app displays comprehensive data about your vehicle's health reports, including facts about your tire pressure, oil, filters, and odometer. You'll even be able to manage your service appointments, receive alerts, and conveniently pay for your appointment using FordPay. Your reliable service center will be sure to have your Ford car, truck, or SUV model operating at peak performance so that you can travel for miles to come with the peace of mind that you deserve. Once you introduce the FordPass™ app into your life, you will find that scheduling and making payments will become simplified.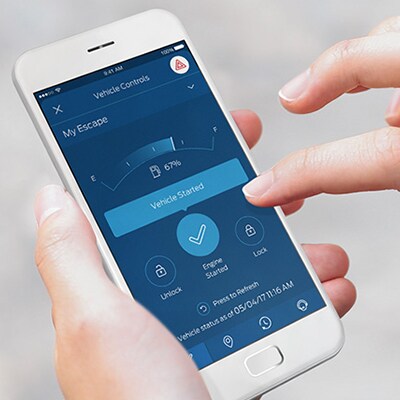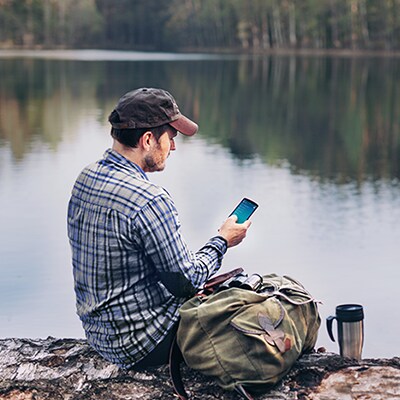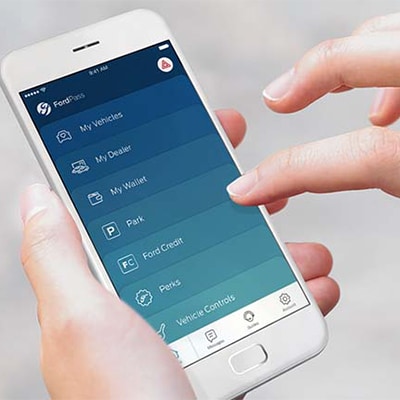 New FordPass Rewards™ Program
The upgraded FordPass™ rewards program has replaced the Ford Owner's Advantage Rewards program and offers added perks for your continued investment and loyalty to Ford Motor Company. Regardless of how many points you have accrued from the previous program, they will absolutely transfer over at full value to the new program. Initially, you will earn points whenever you purchase a Ford model. You will also earn reward points when you get your vehicle serviced, when you attend Ford sponsored events, and when you engage with Ford on the web, like taking a moment to complete an online survey. Note that the FordPass™ Rewards Program is a feature of the FordPass™ app, so you can redeem your earnings on things like service discounts and parking fees, or let your points accumulate for exclusive Ford prizes and special offers. To register, download the app or visit www.fordpassrewards.com to start earning day!
As shown, there are a ton of benefits encompassed into the FordPass™ app. The knowledgeable staff at your home for Ford cars, trucks, and SUV models encourages you to download the amazing FordPass™ app and start experiencing the benefits. We are glad to answer all of your questions and assist you in setting up your FordPass™. Don't miss out on points and benefits, contact or visit us to start your FordPass™ journey today!